Employability Skills - Level 1
NCFE Level 1 Award & Certificate in
A competitive job market requires candidates to be equipped with the skills and attitudes to gain work.
Hallmark has developed learning materials for a raft of accredited units at level 1. Customers may wish to purchase these individually or as a complete set to help their learners to achieve a standalone qualification in employability skills.
Our level 1 units are intended to provide candidates with an introduction to the world of work and to increase their confidence and motivation. They explore a broad range of essential skills, such as job search skills, personal preparation for employment, and effective behaviour at work.
Award: 6 Credits / 36-52 GLH
Learning Aim Ref: 601/4680/1
Certificate: 15 Credits / 90-110 GLH
Learning Aim Ref: 601/4681/3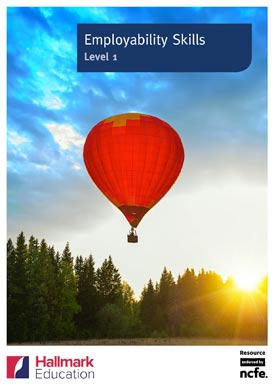 This learning resource is: