Preparing to Work in Adult Social Care
NCFE CACHE Level 2 Certificate in
Preparing to Work in Adult Social Care
Preparing to Work in Adult
Social Care
The Certificate in Preparing to Work in Adult Social Care is ideal to support learners who have just started to work, or would like to work, with adults in a wide range of health and social care settings.
The qualification aims to develop learners' knowledge of a variety of topics which are fundamental to working in adult social care, including the importance of communication; personal development; equality, diversity and inclusion; health and safety; safeguarding; duty of care and implementing person-centred approaches towards care.
Hallmark can provide a set of high-quality student learning resources to support providers delivering this qualification. There are nine mandatory units in the qualification and we have presented each of these in individual workbooks together with their assessments.
Learning Aim Ref: 600/0047/8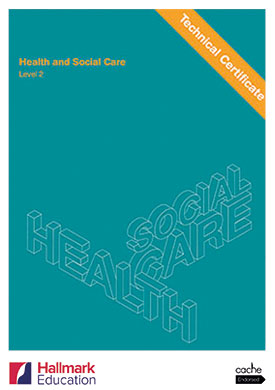 This learning resource is: